Get paid up to 25% more every month!
Zero Fee Credit Card Processing
Discounted  Fixed Rate Payment Processing
Discounted Cost Plus Payment Processing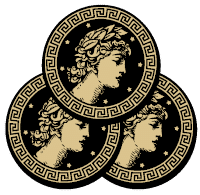 Free Cost Comparison
Detailed merchant account statement evaluation.
Discover hidden fees, downgrades and savings
in your credit card statement.
(888) 388-8773
Cash Discount & Cash Surcharge (Customer Pays)
Shifting of processing costs to the customers is a pricing strategy that is taking the industry by storm. 
If Cash Discount Free Processing is not for you, see below for other options
Negotiable vs Non-Negotiable Costs of Payment Processing
Non-Negotiable Costs
Interchange Cost is passed through to the merchant from Card Brands, which are Visa, MasterCard, AmericanExpress, Discover, etc.  Interchange Cost is not a fixed fee. It varies wildly from card to card, the method of processing and across time. Card Brands adjust rates at least once a year, normally around April.  The interchange cost can vary between 1.2% to 2.6% and even higher.
Negotiable Costs
Negotiable costs are reflected in either Flat Fee (e.g. 4% flat for all transactions) or Cost Plus, which is interchange plus a modest service cost, which runs normally around some portion of a percent. In general Flat Fee has to be padded to ensure profitability.  Because of this Cost Plus is normally superior for majority of applications.
Negotiable Costs Discovery
Our experts take pride in being able to discover all hidden negotiable costs in merchant's statements.  Would you like us to take a look at yours?

Saved for merchants in 12 months
Looking forward to hearing from you!